Latest news
February 1, 2023
Becoming Green This short film was released in 2022. It was beautifully crafted, and I was so happy to be brought in to play Sylvia. See more at IMDB.com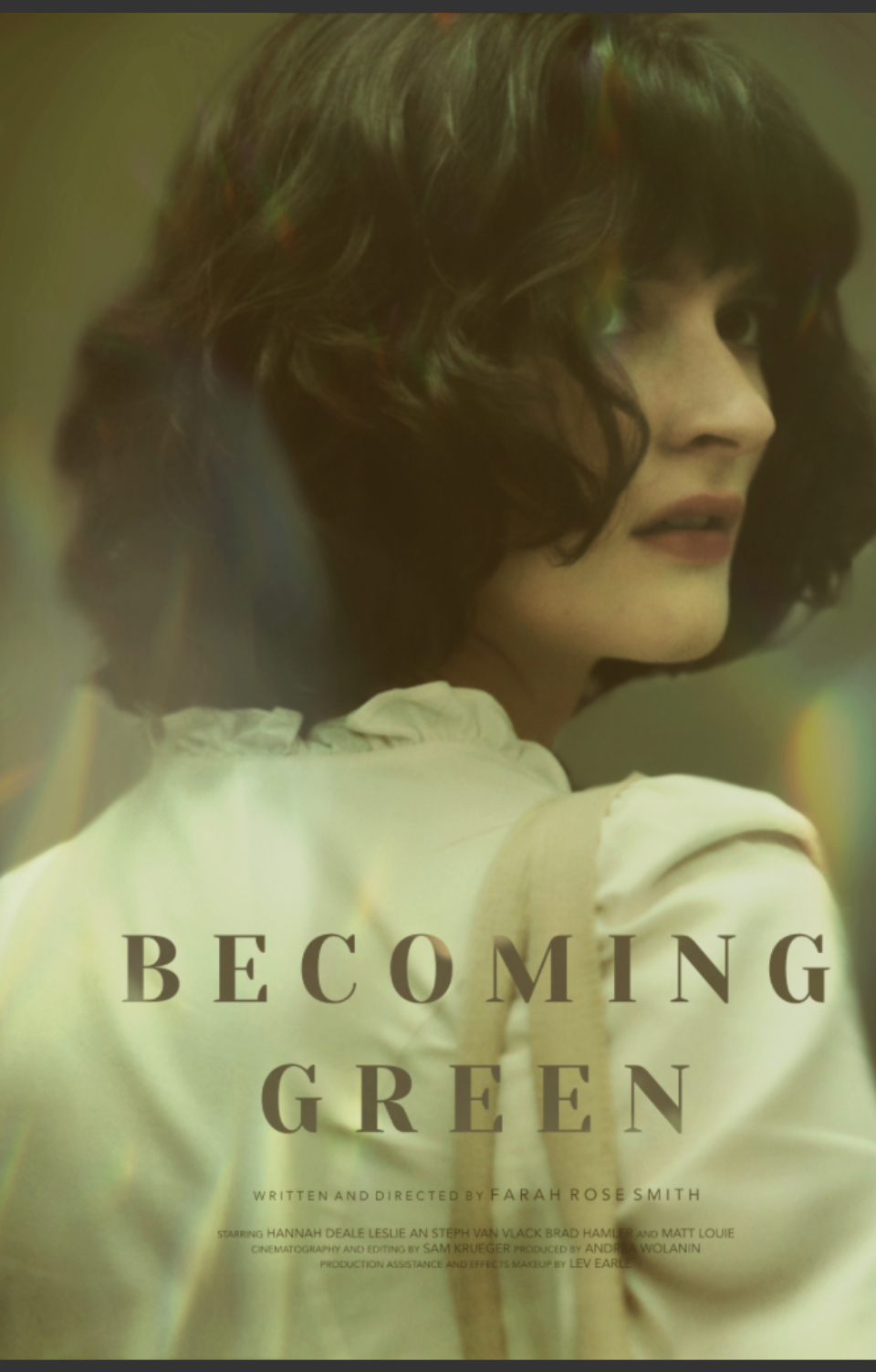 Two scenes from the movie...
January 30, 2023
New show coming up! I'll be portraying Charlotte Cushman in Barbara Kahn's new original play, The Time Travelers Club, Manhattan Division. Details below...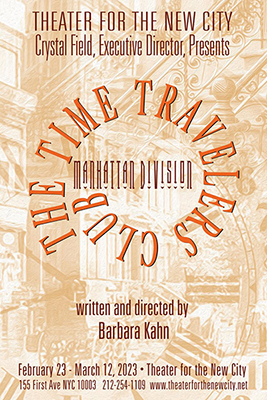 "There's no time like the present and no place like home."

The Time Travelers Club, Manhattan Division Theater for the New City, 155 First Ave. February 23 - March 12, 2023. Thurs, Fri, Sat 8:00PM, Sun 3:00PM. Tickets $15, Seniors/Students $12, groups of 10+ $10 each. TDF accepted. Reservations: 212-254-1109, pay at the door. Purchase tix online The Time Travelers Club, Manhattan Division sends a woman named Dolly from the present on a journey to 1870 Greenwich Village. An equipment malfunction leaves her stranded in the past, where she encounters real-life characters while attempting to find her way home. Poet Emma Lazarus was at the beginning of her prestigious career. Composer Georgina Schuyler was a descendant of Alexander Hamilton and early Dutch settlers. The nature of the close friendship of these unmarried women from disparate backgrounds leaves room for speculation. Famous actress Charlotte Cushman and her "wife" sculptor Emma Stebbins stopped in New York en route to Boston where Charlotte sought treatment for breast cancer. Sarah Smith was a widowed African American school teacher who boarded in a building on 13th Street-a building that survives but is threatened with demolition in today's rush to gentrify our historic neighborhoods. When Dolly fails to return home, her wife Alice attempts to rescue her and bring them both 'back to the future.' The play is a gentle homage to "The Wizard of Oz."